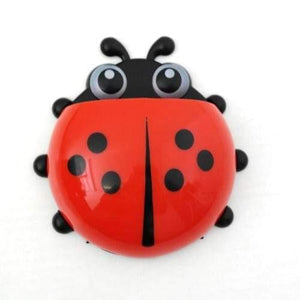 The cutest home for your kid's toothbrushes!
This Red Toothbrush Holder Ladybug is the cutest accessory for your kid's bathroom wall or cabinet.
Are you constantly nagging your kids to brush their teeth? With 5 bright colours to choose from, this little Red Ladybug Toothbrush Holder is certainly sure to get kids gripped on brushing their teeth.
With simple suction cups to keep it in place. As simple as that!
Product Features:
100% high-grade plastic
Eco-friendly, low carbon and recyclable
Material: plastic
Size: about 18*19 cm
 Click here to view our range of bathroom accessories