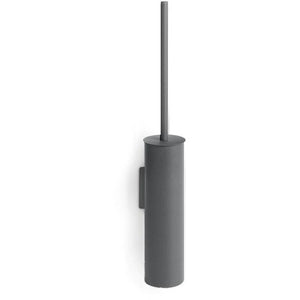 Wall Mounted Stainless Steel base Toilet Brush Holder W/ Brush cleaner. Made of high quality Stainless Steel INOX AISI 304, solid and durable. Painted Dark Gray. Round shape. Created to bring everlasting beauty; this stylish Toilet Brush Holder is designed to increase the level of elegance in your bathroom. Designed and Manufactured in Italy.

- Manufactured in Italy
- Color: Dark Gray
- Type: Wall Mounted
- Shape: Round
- Material: Stainless Steel
- Dimension: 3.3 W x 3.5 D x 21.3 H in.