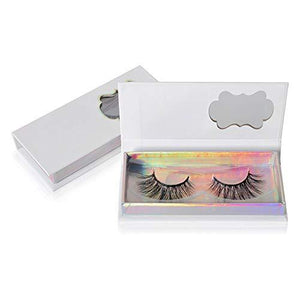 😍eyelashes pack eyelashes glue eyelashes magnetic full eye eyelashes extension eyelashes eyelashes with glue eyelashes extension supply eyelashes for car headlights eyelashes natural eyelashes pack eyelashes pack with glue eyelashes pack wispies eyelashes pack natural look eyelashes pack individual eyelashes glue remover eyelashes glue remover eyelashes magnetic full eye top brand eyelashes extension kit eyelashes ardell 110 eyelashes with glue cheap

😍lipstick organizer lipstick set lipstick holder lipstick queen lipstick case lipstick applicator wands lipstick brush lipstick palette lipstick queen frog prince lipstick organizers and storage lipstick organizer bag lipstick organizer 12 slot lipstick organizer small lipstick organizer drawer lipstick set 12 pcs matte liquid lipstick madly waterproof lipstick holder keychain lipstick holder with mirror for purse lipstick holder for purse sinner natural

😍Synthetic fibe---wigs for black women wigs for white women wigs with bangs wigs for kids wig stand wig stand tripod wig stand head wig stand holder wig stand clamp wig stand styrofoam wig caps for women brown wig cap mesh wig cap for long hair wig head with stand for making wigs wig head and stand combo wig head band grip with extra hold wigs for black women human hair lace front wig grip cap wig gripper red wigs blonde wigs for wigs for women human hair black short hair

😍paint brushes for kids paint brushes for acrylic painting paint brushes for walls paint brushes for oil painting paint brushes for miniature painting sponge paint brushes for kids paint brush holder paint brush set paint brush cleaner paint brush pens paint brush set with case paint brush set by heartybay, 20 pcs nylon hair brushes paint brush holder roll up paint brush holder extender paint brush cleaner tool makeup brush set professional

😍hair care organizer hair care products for women hair care gift set hair care for damaged hair hair care for curly hair hair care for men hair care for girls hair care organizer blow dryer holder hair styling station hair care organizer bag hair care organizer blow dryer holder hair care organizer with outlet hair care gift sets for teens hair care sets for color treated hair hair care set for boyshair care for men with white hair hair care for men comb

Color : White

Size : as show
Empty False Eyelash Care Storage Case Box Container Holder Compartment Tool
Feature:
Color: white box
Material: Composite & PP
Process: Scrub
Size: approx.12 x 5.2 x 2cm
Suitable for: store false eyelashes
Holds 1 pairs of fasle eyelashes.
It can protect your false eyelashes very well.
Very light weight and easy to carry.
Suitable for individual users and salon users.
Brand new eyelash case by that's compact and lightweight making it easy for travel.
Note:
All dimensions are measured by hand, there may be small deviations.
Package Content:
1 x Electric Can Opener