How We Transformed This Small Bathroom On A Major Budget
Wait until you see this small bathroom makeover...might just be the biggest transformation we've had yet on BSL.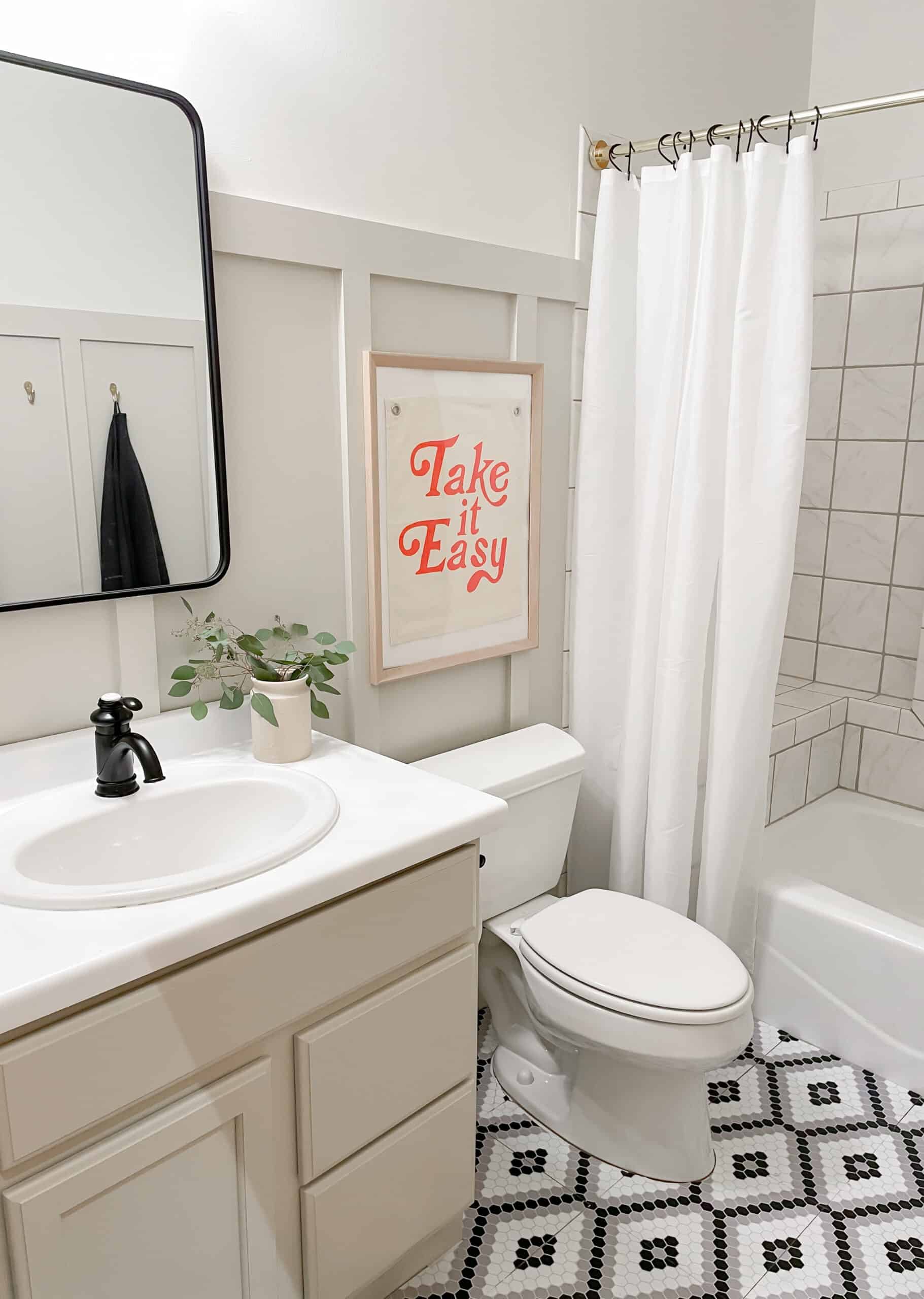 Two of my best friends bought a condo a few months ago in the perfect location. What wasn't so perfect is that the condo was just a tad outdated ;). Insert me and a few days and they no longer have an outdated bathroom!
I can't even believe how much we were able to change the space without spending a lot of money. We also did a ton of renter-friendly bathroom decor and it looks real good but I am even more excited to see how it holds up. Sometimes the renter-friendly decor can be a little janky so I'll update this post in a few months and see how it's done.
I'm showing you everything I did to update this small bathroom space and where I bought it all.
Bathroom Before & After...
HERE'S THE VIDEO: