At Home or On the Range with the New Compact Pistol Kit
Fix-It Sticks has just introduced their new Compact Pistol Kit for use with virtually any handgun and is the perfect size for throwing inside of a range bag or glove box in your car. The new kit contains everything you could possibly think to have for maintaining or modifying your pistol either at the range or at home. There is probably even some crossover between pistols and rifles so throwing one of these in your hunting backpack might not be a bad idea in case you have the need for any field-expedient fixes.
At Home or On the Range with the New Compact Pistol Kit
The new compact pistol kit is meant to work with a wide array of handguns. The new kit has everything including wrenches, hex bits, and a variable torque driver for getting the perfect torque on all of your mounting hardware. All of the bits, punches, wrenches, and tools (including a Glock sight tool) fit inside of a compact carrying case small enough to fit inside a pistol range bag.
Compact Pistol Kit includes the following parts, tools and bits:

Ratchet T-Handle w/Locking Hex Drive
Mini All-In-One Torque Driver
Steel Pick
Cleaning Brush Bit
Aimpoint Bit
Glock Sight Tool
1911 Bushing Wrench
3/32″ Pin Punch
1/8″ Pin Punch
Four brass rods
Set of two 8-32 adapters
12 Electroless Nickel Plated Bits: T6, T8, T10, T15, P1, H1.5mm, H2mm, H3mm, H1/16″, H5/64″, H3/32″ Extended Bit (for adjusting hard to reach screws on optics), SL5mm.
Compact Carrying Case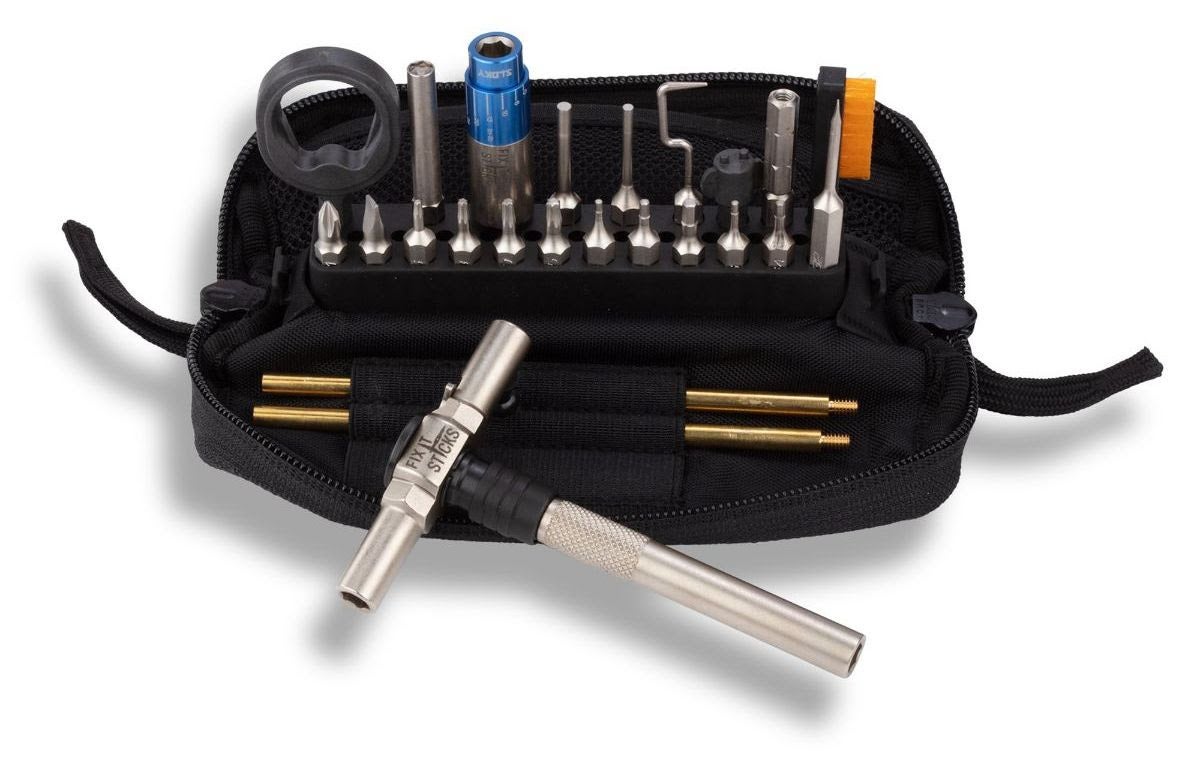 The new kit comes with a low-profile bit holder that can hold any tool or accessory with a 1/4″ base including the Fix It Sticks torque limiter. The new Compact Pistol Kit is available for $180. These highly modular multi-tool systems are a must-have for any serious shooter whether that be at distance with a long-range rifle or up close with a handgun. I personally keep tools in every one of my range bags specific to each gun so this would be right at home in nearly any of my pistol range bags.
The post At Home or On the Range with the New Compact Pistol Kit appeared first on AllOutdoor.com.